Strathclyde Business School (SBS) is pleased to offer a number of SBS MBA Scholarships for September 2022. SBS Fulltime MBA Scholarships ranging from £7,000 to £15,000 will be awarded to candidates who have demonstrated excellent performance in their scholarship application, MBA program application, and interviews
| Title | Description |
| --- | --- |
| No. of Scholarships | 20 |
| Value | £7,000 to £15,000 depending on experience |
| Coverage | Tuition Fee |
| University | University of Strathclyde |
| Who can Apply | Candidates from all over the world |
| Level of Study | MBA |
| Mode of Study | Full time |
| Deadline | August 31, 2022 |
Fulltime SBS MBA Scholarships
University of Strathclyde
The University of Strathclyde is a public research university in Glasgow, Scotland. Founded in 1796 as the Andersonian Institute, it is Glasgow's second oldest university and Britain's first Royal Chartered Institute of Technology. Named after the historic Kingdom of Strathclyde, it is Scotland's third largest university by student population, with students and staff from over 100 countries. Wikipedia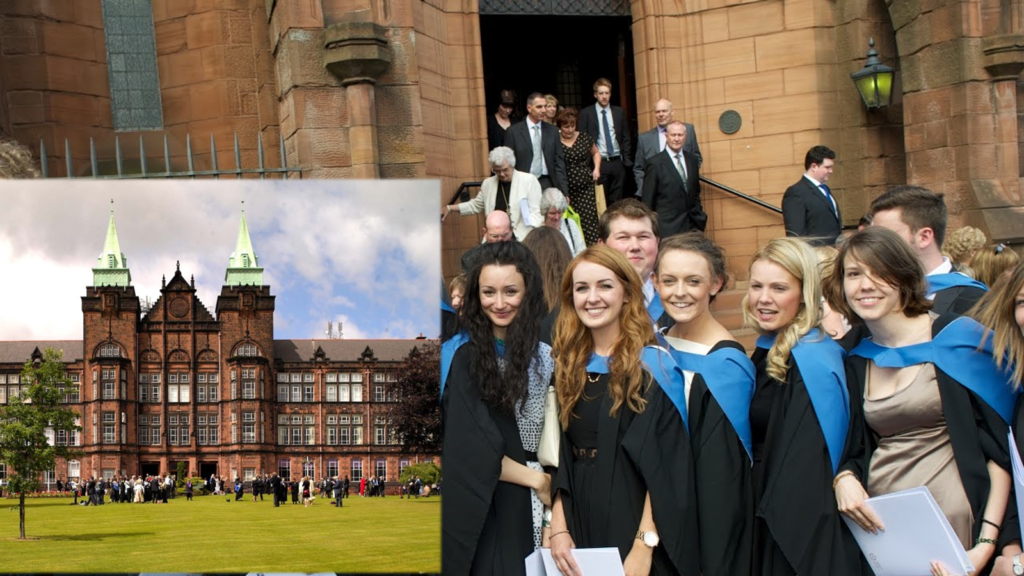 Eligibility Criteria for Fulltime SBS MBA Scholarships
Applications for MBA scholarships and programs are invited from exceptional candidates:
Who are prepared to act as an ambassador for the Strathclyde FT MBA
Who can demonstrate, through the ideas outlined in their application and interview, how they would contribute to bringing the class together through teamwork and creating a community, from the very beginning, with the aim of achieving the ultimate learning (and social) experience for the group as a whole.
Leadership/management skills or potential, overall quality of the application, and financial need will also be considered.
Candidates must have the offer to study for an MBA in Glasgow at Strathclyde Business School before applying for a scholarship.
How to Apply for SBS MBA Scholarships
Fill in the application form carefully given in the link below.
Applicants are required to upload statements to support their scholarship applications.
The statement may be a maximum 1000-word demonstrating why you should be awarded this scholarship through your ideas, experience, and future career plans, including your rationale for joining your chosen program.
To upload the statement, click "Choose File" and locate your statement in PDF or WORD format.
After completing all the steps, click "Proceed".
The scholarship will only be awarded following a successful interview.
The application will not be considered:
Any incorrect or false application numbers will render the applicant ineligible for consideration.
Any uploaded standard or clearly templated SOP / personal statement/duplicate program essay answers will be ignored and the application will not be considered for the scholarship.
Duplicate applications will not be considered.