A small number of Danish government scholarships are provided to Danish universities annually to help pay for highly qualified full-degree students from non-EU/EEA nations and Switzerland. Danish universities administer the scholarships, and they also choose the students who will receive them.
For international students who want to continue their education in Denmark, the Danish government offers a variety of scholarships. These bursaries are intended to help students from outside the European Union (EU), European Economic Area (EEA), and Switzerland with their educational costs.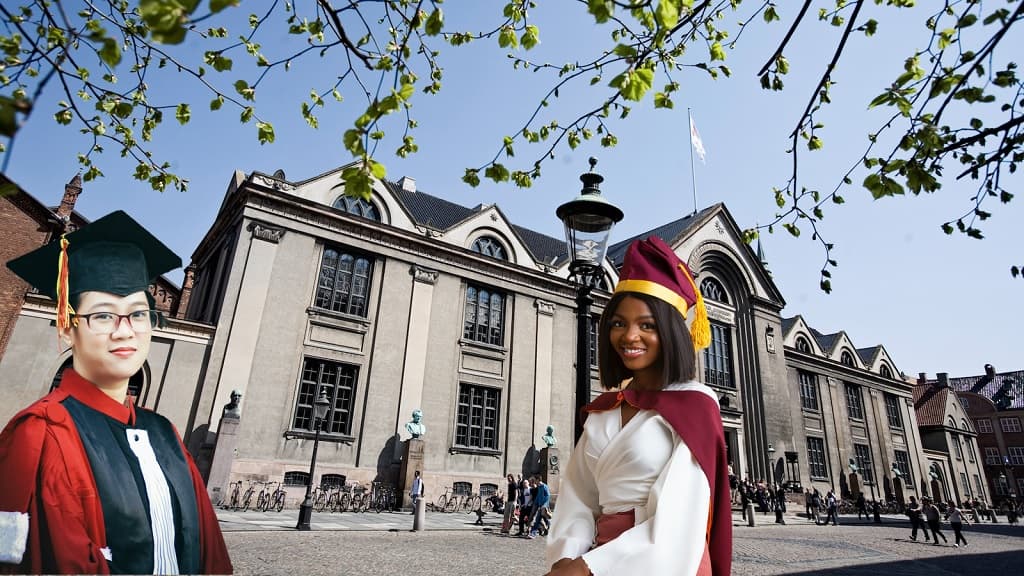 Highly qualified students who have been admitted to a full degree programme at a Danish institution of higher education are eligible to receive the scholarships, which are administered by the Danish Ministry of Higher Education and Science. The scholarship provides a monthly stipend to help with living expenses in addition to paying for tuition.
You must be a citizen of a nation outside the EU/EEA and Switzerland, have a strong academic record, and adhere to the particular guidelines of the scholarship programme you are applying for in order to be eligible for a Danish Government Scholarship. It is important to carefully read the requirements and guidelines for each programme as the application process and deadlines may differ depending on the scholarship programme.
You can visit the website of the Danish Agency for Science and Higher Education or get in touch with the international office of the Danish institution you're interested in attending for more details on the Danish Government Scholarship programmes and how to apply.
Danish Government Scholarship
A fully funded scholarship for international students is the Danish Government Scholarship. This scholarship is only available for master's degree programmes. The scholarship will come in two parts: a grant to help with living expenses totalling DKK 6090 per month before taxes and a full waiver of tuition fees.
Level of Study: Masters
Institution(s): Various Danish universities
Study in: Denmark
Courses Offered:
MSc in Engineering – Mechatronics
MSc in Engineering – Electronics
Deadlines:

February intake: 1 September, 2023
September intake: 1 February, 2023
Eligibility Criteria for Danish Government Scholarship
In order to be eligible for a scholarship you must be…
a national of a nation not included in the EU, EEA, or Switzerland
enrolled in a higher education programme leading to a full degree
given a temporary residence permit in Denmark for reasons related to education
The following requirements must be met by the applicant in order to be eligible for the Danish Government Scholarship:
English is a required language.
If you decide to enrol in English courses, you must have English proficiency equivalent to the Danish B level. Exchange students can prove their language proficiency using our language requirement form, their secondary school diploma (requiring a minimum of 210 hours at the high school level), an IELTS score of at least 6.5, or a TOEFL score of at least 575/230/88.
All nations in the world are eligible.
Candidates from non-EU/EEA nations who are able to pay tuition fees are eligible for the scholarship.
You can only enrol in master's level courses as an exchange or guest student if you have completed the equivalent of 180 ECTS credits (or three years of study) worth of pertinent university-level coursework. For all exchange and guest students, review the general entry requirements.
Documents
To apply, the applicants must upload all required enclosures to the online application form.
Grades and units/credits for each course must be included on the official Bachelor's transcripts and diploma, which must be in English, Danish, Swedish, or Norwegian.
courses listed on your transcripts and their descriptions
proof of your ability to speak English
Do not send them by email or ordinary mail also, upload Language Requirement Form (paper form: print out, fill in, scan and upload), and upload a copy of your passport or ID card.
How to Apply for Danish Government Scholarship
To apply for the scholarship, you need to take admission to the University. All eligible applicants who are offered study places will be automatically considered for the scholarship. No separate application is needed. The Faculty of Engineering has the ability to provide scholarships to other Snderborg programmes for highly qualified applicants.