CSC scholarship program facilitates international students, academics, and instructors. It also includes projects involving engineering and construction. Scholarships are typically given to postgraduate research students, whereas teaching assistantships are only given to Ph.D. candidates. Tuition, living expenses, and insurance premiums are typically covered by scholarships.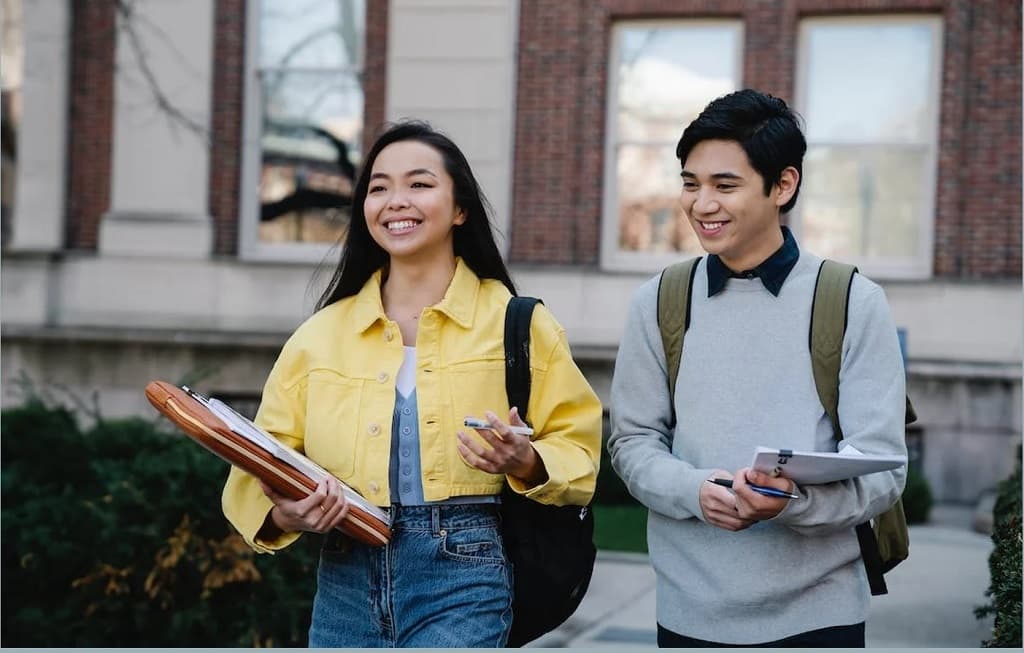 CSC funds both Chinese citizens and residents studying abroad and foreign students and scholars studying in China. The agency primarily awards scholarships to individuals, including groups of students assigned to specific foreign universities.
The CSC provides free scholarships to international students studying in China. If you are chosen, the CSC will pay for your tuition and provide a monthly allowance. You can apply for a Chinese language scholarship through your university or directly to the CSC.
Studying in China
Studying in China provides an excellent educational experience while providing transferable skills and cultural understanding that help prepare China for economic development and differentiate it in the job market. We can also support the growing demand for international talent in China.
This is a great opportunity to study in China, where the education system has developed rapidly in recent years. In fact, about 200 of the best educational institutions offer 4,900+ courses entirely in English.
Join the Facebook Group for more Scholarship, Fellowship, Internship, and career updates
China Scholarship Council
China Scholarship Council was established in 1978 and authorized by the State Council of China. A non-profit organization of the Chinese Ministry of Education, it supports international academic cooperation with China and serves as the main channel for the Chinese government to award scholarships. Manages over 51,000 scholarships for international students to study in China. It is one of the largest scholarship administration organizations in the world.
It also organizes short-term Chinese language training programs for international students in China and provides support services to foreign experts who are visiting professors in major universities in China. The scholarships you can apply for on this occasion fall into two main categories.
Chinese Government Scholarship Program
Chinese University Scholarship Program
Scholarship Program of the Chinese Government
It is China's national scholarship program that sponsors international students at all levels of study in China. It also provides scholarships to international students wishing to pursue a Master's or Ph.D. degree in China.
There are four major programs.
Undergraduate Programmes Scholarship
Scholarship Programs for Master's Degrees
Scholarships for Doctoral Degrees
Programs for Visiting Scholars
Benefits of a Chinese Government Scholarship
The Chinese government scholarship is a fully funded scholarship with a monthly stipend of CNY 2,500 for undergraduate students, CNY 3,000 for master's students/general scholars, and CNY 3,500 for doctoral students/senior scholars. It also includes basic health insurance and lodging.
Eligibility for the CSC Scholarships
The following are the requirements for this CSC scholarship:
It is necessary for non-Chinese citizens to apply.
Applicants must be in top physical condition.
Candidates for master's degree programs must have a bachelor's degree and be under the age of 35.
Students pursuing a doctorate must hold a master's degree and be under the age of 40.
A strong academic track record is required.
Research ability is above average.
No other scholarships are awarded to applicants.
Documents Required for CSC Scholarships
The China Scholarship Council (CSC) is now accepting applications and international students are encouraged to apply. When submitting the application form online, applicants must include the following documents.
Passport photocopied (student ID page for CSC scholarship)
Diploma and certificate(s) for the highest degree (showing graduation date, diploma, and grade/marks achieved). Academic transcripts are not required, but if you have them, please include them.
English proficiency certificate Academic record/Statement of Purpose, including courses of study, grades/marks, scores, and degrees awarded (TOEFL, IELTS)
two passport photographs
CV vs. resume
Form for Foreigner Physical Examination (photocopy)
College course list Letter of recommendation from college/university (if available)
Join the Facebook group to findout more "Scholarship Oppertunities" and "International Positions"
How Can I Apply for a CSC Scholarship?
Fill out the CSC Scholarship Online Application Form in Step 1.
Make a profile and a CSC scholarship web account.
Complete the CSC Scholarship Online Application Form.
If you want to apply to multiple universities, create separate CSC portal accounts.
Determine the agency number for the Chinese university where you wish to study.
In the CSC Scholarships online application form, enter the agency number of your Chinese university.
Choose the type of CSC Scholarship award you want and click 'Category B.'
Fill out your credentials and desired degree course in China.
Submit your CSC Scholarship application online.
Download the online application form for CSC Scholarships.
Step 2: How do I apply for a CSC Scholarship at a Chinese university?
Determine whether or not the Chinese university requires an online application for admission in addition to the CSC Scholarship application.
If the university does not require an online admission application, you must submit only the CSC Scholarship online application form and send your documents to the university.
If they want you to apply online for admission to that particular Chinese university, apply online first on their website and then attach your CSC Scholarship form to that University's online application system.
Fill out the remainder of the admission form and CSC scholarship sponsorship form at that specific University site, and then review your application before submitting it.
Submit your application and two sets of documents to the University address.
Every year, the number of applications for Chinese Scholarships is limited, so please make sure you submit your application on time and in full. Applications that are late, incomplete, or forged will not be considered.
For more details and to Apply, go to the official website: China Scholarship Council Scholarships
Join USA and Canada Scholarships & Fellowships Facebook Group for more updates
China University Scholarship Program
It is yet another government-sponsored international student scholarship. Scholarships are available for Master's degree students at many Chinese universities through this program.
China University Scholarship Program offers two types of scholarships:
1) Scholarship from the local government
2) Full scholarship by University that covers tuition, accommodation, medical insurance, airfare, and monthly expenses.
Graduate students must apply through their university or college and then submit an application on form, transcript, proof of enrollment( in case they haven't started yet), and other documents required by the University.
You may also like:
Ontario Graduate Scholarship at the University of Toronto
Doctor Of Business Administration in the UK – Welsh Government Part-Time DBA Scholarship
TWAS-NCP Postdoctoral Fellowship for Developing Countries
Join European Union Fully Funded Scholarships Facebook group to explore latest scholarship opportunities